The current stage of surgery in the world is determined by the aggressive introduction of innovative minimally invasive surgical technologies that provide rapid postoperative rehabilitation and recovery, comfortable return to normal lifestyle against the background of high postoperative quality of life, aesthetic results and cosmetic effects.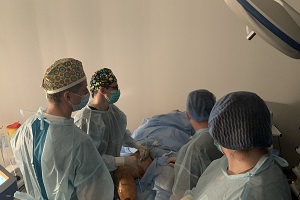 It is taking into account these priorities that the program of the cycle of thematic improvement "Minimally invasive techniques in phlebology" was built, which took place from 17 to 31 March 2021 at the Department of Surgery and Vascular Surgery of Shupyk National Healthcare University of Ukraine in remote format, given the current quarantine restrictions caused by the COVID-19 pandemic.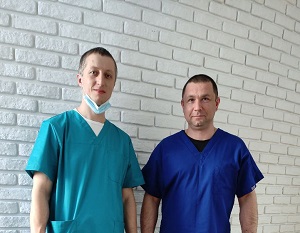 In the lecture material, the head of the department professor S. Savoliuk, professor V. Hodos and V. Gorbovets acquainted with the priority use of minimally invasive surgical technologies in the treatment of varicose veins of the lower extremities and its complications — radiofrequency ablation, endovenous laser coagulation, puncture scleroobliteration and endovenous biowelding technology, the principles of illustration of perioperative results and videos. 
The program of the cycle was full of online broadcast of practical classes in the operating room, Live Surgery in the interactive mode  with the participation of staff and students of the cycle of thematic improvement, which allows to obtain and consolidate acquired skills with minimally invasive phlebology.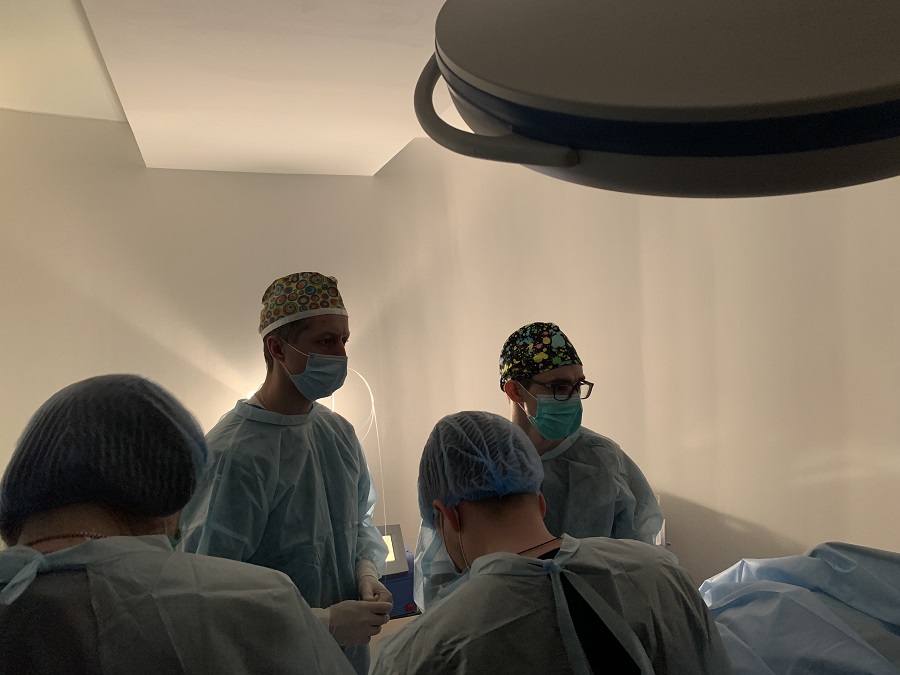 This combination of distance format of lecture material with methods of practice-oriented learning (live surgery and live discussion) allows to achieve maximum efficiency in teaching, which is most popular among students according to the results of the analysis of the questionnaire.