Deggendorf Institute of Technology in cooperation with Shupyk National Healthcare University of Ukraine invite to take part in DigiHealthDay — 2021 — an international symposium organized on the European Rottal-Inn Campus (DIT-ECRI) on November 12.

According to the memorandum of our cooperation with the University of DIT, our university (then NMAPE named after Shupyk) took an active part in last year's seminar DigiHealthDay ™ — 2020. He was a great success. It was attended by 348 registered participants from 59 countries. 7 reports were made from our university (mostly – medical informatics department).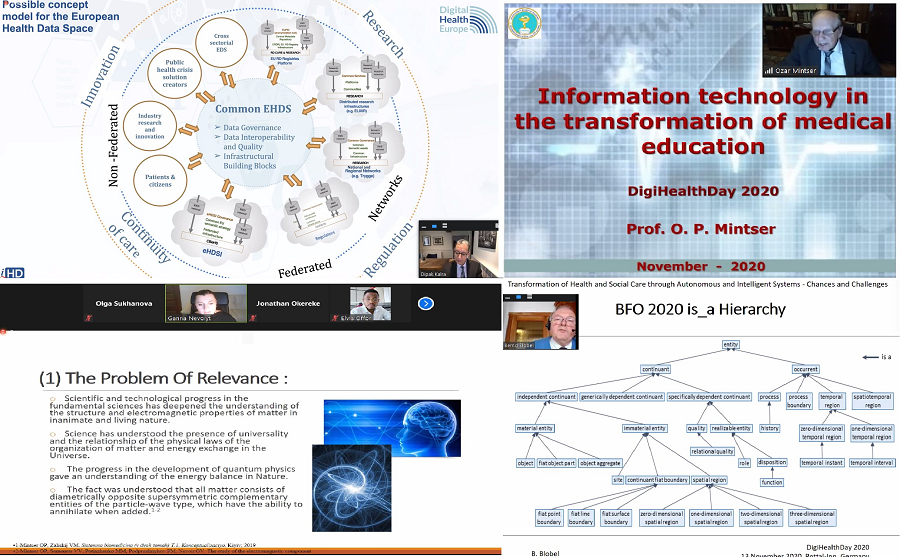 This year the event will also be held in a virtual format. The one day-long action-packed symposium will explore modern Digital Health and its role in tackling global health problems from a uniquely international perspective, with a special focus on Digital Health Education, and will include Keynote Talks by top Ukrainian, German and international experts, an extremely interesting Panel Discussions on the "Future of Digital Health Data", as well as oral and poster scientific presentations, student thesis and project presentations, and (virtual) networking possibilities. 
 A pre-conference Virtual Workshop Series this year will also be organized in Spring-Summer of 2021. The series is an academic effort to impart more practical knowledge on different topics in Digital Health. 
The issues of the seminar and working meetings are as follows.
DigiHealth Topics: EHR, Health Information Systems; Data Standards and Inateroperability; Telemedicine and Remote Health Care; mHealth, IoMT, and Telemonitoring; Health Data Management and Analytics; Artificial Intelligence in Medicine and Healthcare; Privacy, Security, Trust, and Patient Engagement; Robotics, Blockchain, New and Emerging Technologies; Delivery Models, Bottlenecks, and Moving Forward; DigiHealth Innovation and Entrepreneurship. Special focus – united educational space and digital medical education. 
DigiHealth Workshops 2021 (details TBA): Clinical Decision Support Systems; Data Integration and Interoperability; Human-Computer Interaction in Digital Health; Digitalization of Healthcare in Germany and in the US; Digital Imaging and Artificial Intelligence in Radiology; Applied Public Health Informatics; Secondary Use of Digital Health Data; Telehealth Accreditation – India Experience. 
We invite staff, undergraduates and graduate students to contribute by presenting their research on DigiHealthDay ™ — 2021. Original full-text scientific papers on different topics related to Digital Health will be peer-reviewed by a panel of experts. Accepted papers will be published in the electronic Journal of the International Society for Telemedicine and eHealth (JISfTeH) as well as in print. Participation is free! But to attend any of the DigiHealthDay™ events, registration is mandatory.
Registration is carried out at the Department of Medical Informatics.