The annual congress of the European Association of Сardiothoracic surgeons (EACTS) is the largest European event for specialists involved in the surgical treatment of pathologies of the heart and chest organs.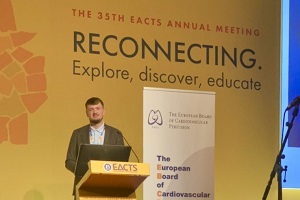 This event offers a unique opportunity to get acquainted with the latest scientific research, learn about the latest innovations in cardiothoracic surgery and, importantly, take part in the discussion of the results obtained together with world experts in this field.
This year, due to restrictions on COVID-19, the 35th Congress of the European Association of Cardiothoracic Surgeons was held in a hybrid format during October 13-16 in Barcelona, and combined the opportunity for delegates to personally attend events with online viewing via a virtual platform.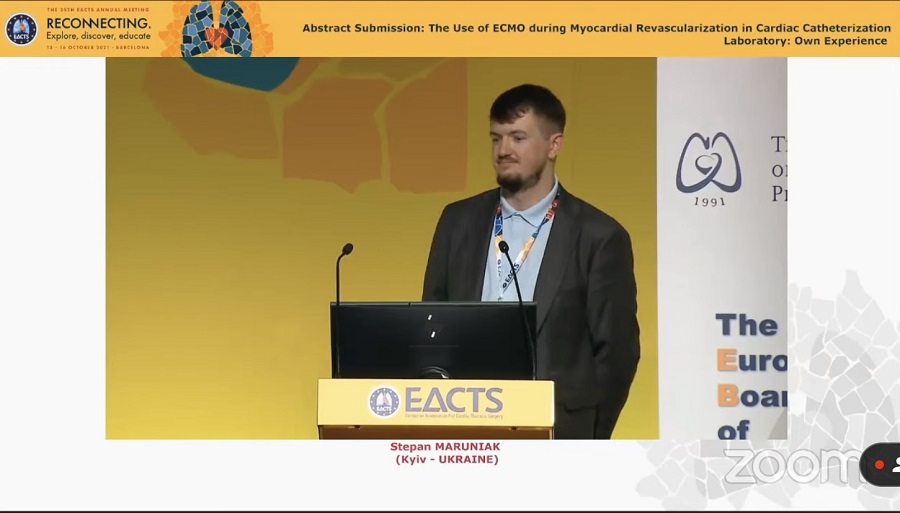 Within the framework of the Congress, a satellite symposium was also held – the 21st Conference on Perfusion Education & Training (ECoPEaT) under the auspices of the European Board of Cardiovascular Perfusionists, where a retrospective study of the Department of Anesthesiology and Intensive Care of Shupyk National Healthcare University () of Ukraine "The use of ECMO during myocardial revascularization in angiography: own experience" was presented (scientific supervisor-Professor Oleg Loskutov, responsible performer-Professor Oleksandr Druzhyna). In this retrospective study, the analysis of cases of ECMO during percutaneous coronary interventions in the state institution "Heart Institute of the Ministry of Health of Ukraine" during 2014-2018 was carried out. In general, the study aroused considerable interest among conference delegates, which is confirmed by a lively discussion and a number of questions at the end of the session.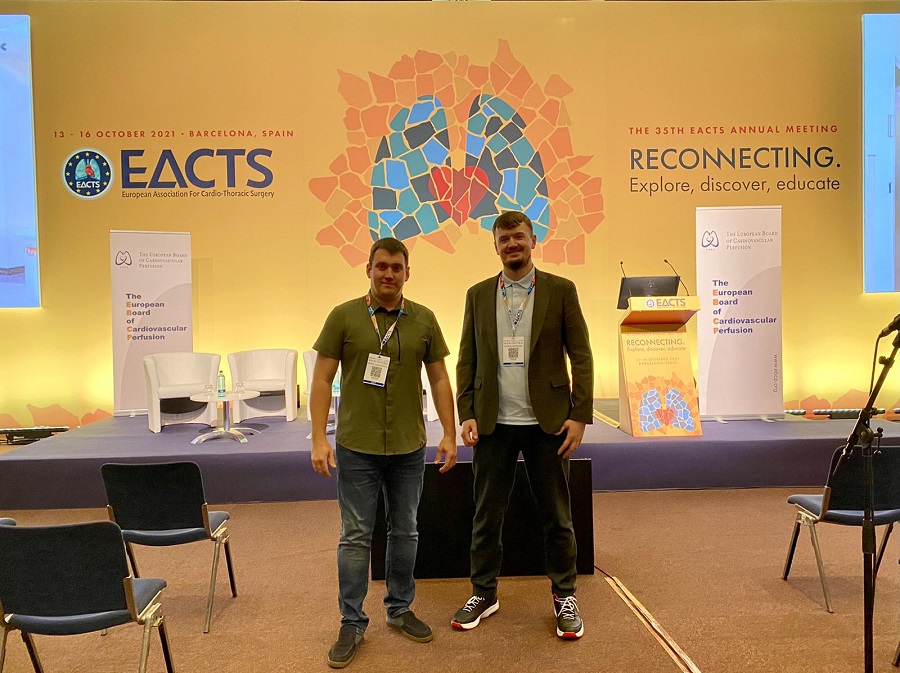 The presentation of scientific research by the Department of Anesthesiology and intensive care at international seminars is an integral part of its scientific activities, which allows not only to show its work to the public, but also to get valuable advice and instructions on future research.