Once again, the anesthesiological community gains new knowledge and exchanges invaluable experience within the International Scientific Forum "British-Ukrainian Symposium on Anesthesiology, Intensive Care and Pain Medicine", organized by the Department of Anesthesiology and Intensive Care of Shupyk National Healthcare University of Ukraine.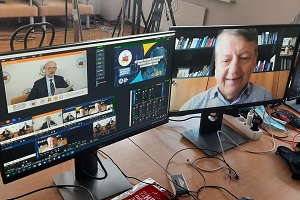 For the second time, the event is held online with the possibility of interactive communication with listeners and discussion between moderators and speakers. 
The second day of the scientific forum began with welcoming words from Professor O. Loskutov, head of the Department of Anesthesiology and Intensive Care, Professor J.-L. Vincent, Professor of intensive care at the Université libre de Bruxelles (Belgium), and Professor P. Pelosi, professor of Anesthesiology and Intensive Care at the Università degli Studi di Genova (Italy).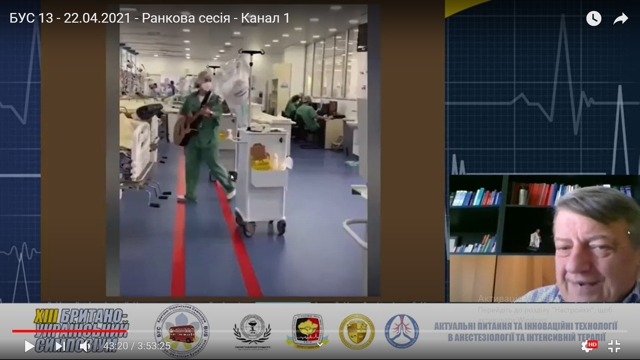 The program of the second day of the conference was extremely rich, broadcast simultaneously on 2 YouTube channels, and covered 5 sections of reports and lectures. Within the 3.5-hour section "Modern methods of COVID-19 intensive care", leading foreign and Ukrainian specialists discussed the main aspects of pathophysiology (P. Pelosi, O. Loskutov), management (J. Mazerska, Yu. Zinchenko, V. Atremenko, I. Kuchynska), correction of complications and concomitant pathology (M. Bondar, M. Trishchinska, O. Halushko, O. Domoratsky), as well as prospects in the treatment of COVID-19 (J.-L. Vincent).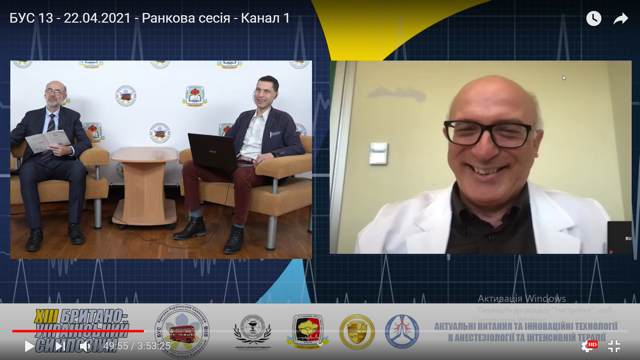 More than 40 speakers from Belgium, Italy, Poland, Australia, the USA, Great Britain, Israel, and Ukraine in their reports touched upon such areas of anesthesiology and intensive care as regional anesthesia, intensive care for critical conditions, antibiotic therapy, and septic conditions, considered topical aspects of anesthesiology and intensive care in obstetrics and gynecology.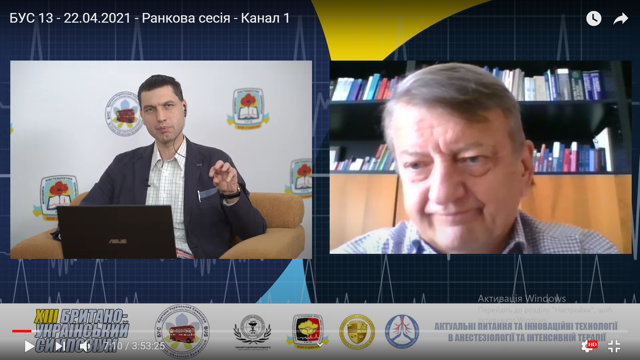 The British-Ukrainian Symposium (BUS 13) "Topical issues and innovative technologies in anesthesiology and intensive care" ran until April 24, 2021, in online mode, introducing participants to the latest trends in anesthesiology, intensive care, and pain medicine.