The XXII international scientific practical conference "Multimodal mechanisms of prevention, pathogenesis and management of cerebrovascular and cardiovascular diseases" took place on the April 21—23, 2021. The topic of the conference was devoted to the problems of the management of cerebrovascular and cardiovascular diseases, such as stroke, arterial hypertension, degenerative diseases of the nervous system.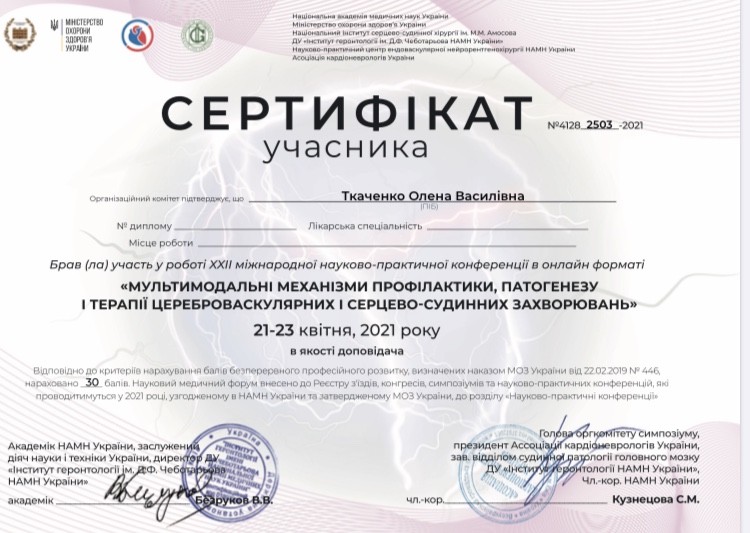 Also the great attention were paid to the diagnosis and management of Covid-19 associated neurological problems. 
Olena Tkachenko, head of the department of neurology № 2 of Shupyk National Healthcare University of Ukraine Full Professor took part in the conference with the report on topic "Prognostic aspects of neurological problems associated with Covid-19". In her report Olena Tkachenko provided a summary of the nervous system involvement in COVID-19. In particular, she focused on the mechanisms of pathogenicity, on the acute and delayed neurological manifestations reported to date. This topic aroused the special interest of the participants due to ongoing COVID-19 pandemic.