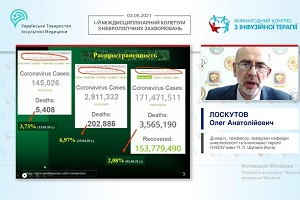 On June 3, 2021, the staff of the Department of Anesthesiology and Intensive Care made reports at the All-Ukrainian Teleconference "I Interdisciplinary College of Neurological Diseases", which was attended by more than 7,000 doctors from all over Ukraine.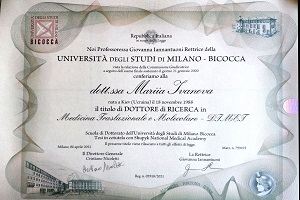 In 2020 the defense procedure of PhD thesis by Mariia Ivanova took part in the University of Milano-Bicocca (the Italian Republic). To implement the Memorandum with University of Milano-Bicocca, the Head of the Deparment of Pathology and Topographic Anatomy Olena Dyadyk took part in the procedure as a co-supervisor. 
Practical skills are an integral part of training a doctor of any specialty. This is especially important for interns in surgical specialties. An anesthesiologist, after going to work independently, regardless of the theoretical baggage of knowledge behind him, must have the skills that make him a real specialist.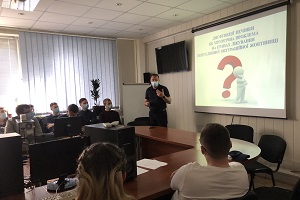 On May 5th, 2021 at the Department of Surgery and Vascular Surgery Shupyk National Healthcare University of Ukraine (head of the Department — prof. S. Savoliuk) have started training of III year interns in the specialty "Surgery" (19 doctors, 2018 year of graduation).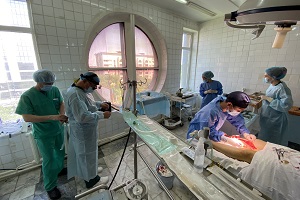 The team of the Institute of the Heart of the Ministry of Health of Ukraine headed by the director of the Institute, head of the Department of Cardiac Surgery, X-ray endovascular and extracorporeal technologies Shupyk National Healthcare University of Ukraine, Professor Borys Todurov shared scientific and operational experience with colleagues in Bishkek.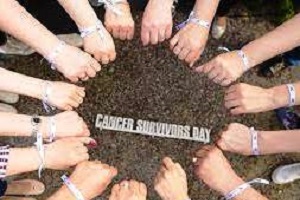 Around 140 thousand new cases of oncological cases are diagnosed annually in Ukraine. There are about 1.3 million cancer-positive patients in Ukraine in total. Unfortunately, they are often invisible to society and the government.