From 01.06 to 15.06.2021 at the Department of Pediatric Anesthesiology and Intensive Care cycle of thematic improvement «Anesthesia and emergencies in pediatrics» was held. This cycle was designed for a wide range of anesthesiological community.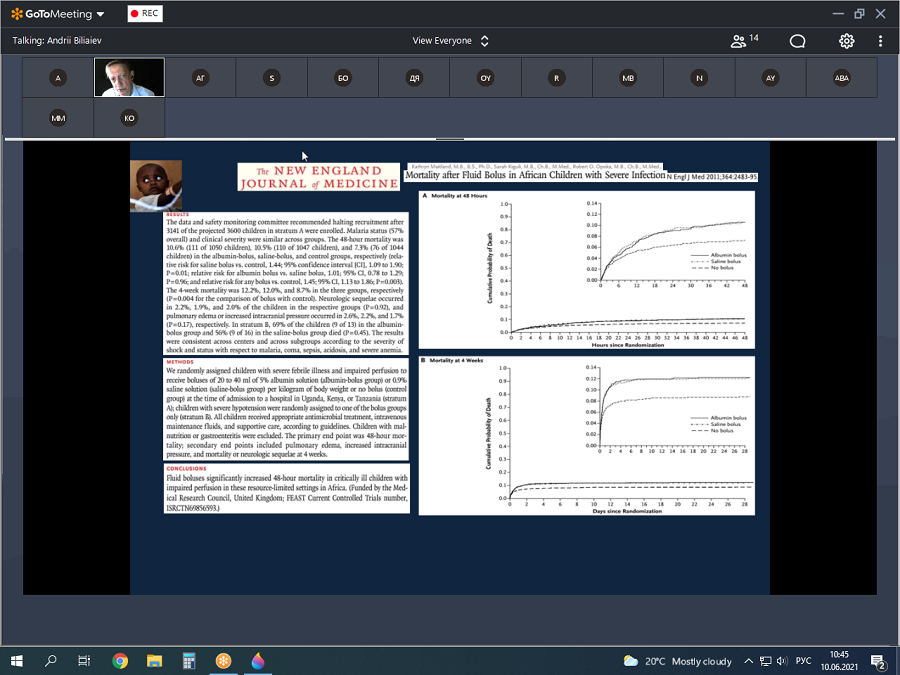 Students were provided with information about the methods of intensive care and infusion therapy of shock in children of different ages. The information was provided taking into account modern world guidelines and the latest methods of anesthesia with an emphasis on neonatal patients.
During the final conference, students expressed satisfaction with the topics and content of the cycle of thematic improvement. The excellent organization of the educational process and the practical orientation of the mastered material were noted by the students. The students were also satisfied with the clinical examinations and examples that each teacher used to illustrate the presented material.