Whatever your goal – work, study, travel, or something else – the teachers of the department of foreign languages get you there. Since the main objective of the English teachers is to create positive learning environment in the classroom to motivate their learners towards their teaching and learning, we should not be satisfied with the knowledge what we have.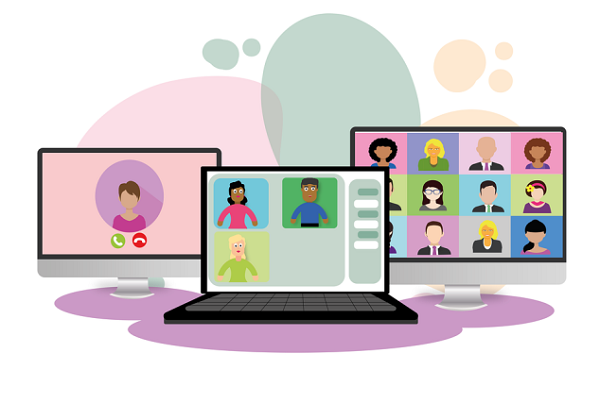 We have a lot of comprehensive courses at our department that expertly prepare you for internationally recognized exams like IELTS, TOEFL TOEIC, FCE, Pearson English International Certificate Exam, (PTE General). For this goal our teachers attend different webinars and online courses for educators with the purpose to implement novel techniques and approaches in their classrooms. The term 'webinar' has been coined from the phrase "web seminar" that is recurrently apprehended on the internet as a workshop or seminar which involves a presentation, discussion, demonstration or any other instructional event. There are many free, ad supported and subscription or paid webinar software and services that the participants have a choice to choose the best of them in different fields.
Dinternal Education webinars and Facebook Live sessions are a great way for teachers to stay up to date with the latest developments and to interact with the experts. In these webinars we will see how can we maximise online learning effectiveness? We join the Dinternal Education Center lectures to explore online learning possibilities using Pearson platforms. The last two webinars will be concerning the topic about striking a balance between preparing our students for important exams while also keeping them motivated has always been a challenge for even the most experienced teachers in general. In this webinar we'll take a tour of what this title "Meet Gold Experience: A unique 8-level course preparing learners for exams" has to offer and see that through a blend of engaging topics, attention-grabbing videos and focused exam-style tasks Gold Experience is an ideal choice for both improving English competence and honing exam skills. Selecting a coursebook is one of the most important choices which teachers can make when starting a new academic year. As teachers, you cannot influence your working lives in many ways. You can rarely choose your teaching hours, your holiday periods, the classes you teach, the learners who are in those classes, or the classrooms you use. But you can choose your coursebook that will make your teaching experience highly rewarding. To make the choice easier, we join Dinternal Education webinars where we will find out more about the best Pearson resources for adult learners and higher education students.