The internship is the final form of training of graduates of higher educational medical institutions in Ukraine.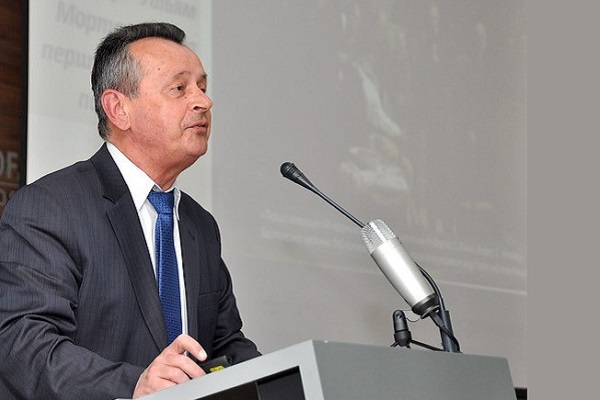 This academic year, 76 interns arrived at the Department of Anesthesiology and Intensive Care. Such a large number of interns can be associated with the extensive work that the department carries out in popularizing the specialty among doctors and students of medical universities. 
Before the start of the introductory conference, an anonymous survey of newly arrived interns was conducted. According to the results of this study, which was conducted by the curator of interns of the 1st year, associate professor of the Department Yurii Markov, it was pleasant to know that the vast majority of interns are motivated to study: at the same time, 23.6% of them noted that they are attracted to the prestige of their future profession, 33.3 % – the possibility of getting a quick positive result of their activities and 77.7% also noted – "enjoying saving human life." And only 2.7% of respondents indicated other motivating factors. Thus, intrinsic motivation is a dominant factor in future anesthesiologists training.
At the opening conference, a welcoming speech was made by the Head of the Department, Professor Oleg Loskutov, head teacher of the Department, Associate Professor Mykhailo Bondar, and other teachers who introduced the participants in general terms to the requirements for training interns according to the program and wished them to successfully overcome the difficulties that interns will certainly face. At the end of the conference, Professor Oleg Loskutov gave a lecture "History of the development of anesthesiology as a specialty and science" and Associate Professor Mykhailo Bondar spoke about "History of the Department of Anesthesiology and Intensive Care of Shupyk National Healthcare University of Ukraine".
At the end of the introductory conference, the teachers present wished success to the interns in realizing their aspirations to master their future specialty.