On June 19, 2021 at the Department of Ophthalmology of the Shupyk National Healthcare University of  Ukraine completed a five-month cycle of specialization in "Ophthalmology", which was introduced to retrain medical specialists in accordance with the requirements of educational qualifications of a specialist in the specialty "Ophthalmology".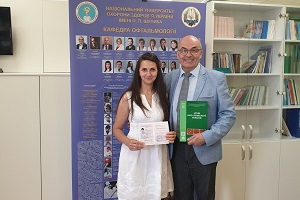 The introduction and conduct of such cycles is dictated by the needs of today and the numerous applications of doctors who have completed an internship in one of the specialties "Medical Affairs". 
13 students – a new generation of ophthalmologists of Ukraine – received a certificate of a specialist in "Ophthalmology" and congratulations from the chef of the department, Professor Sergey Rykov and the curator of the cycle Professor Iryna Shargorodska. They joined the current part of the ophthalmological community and completed the training program, successfully completed a computer certification test program, mastered all theoretical knowledge, skills and practical skills, ophthalmologist for independent work to provide qualified care to patients.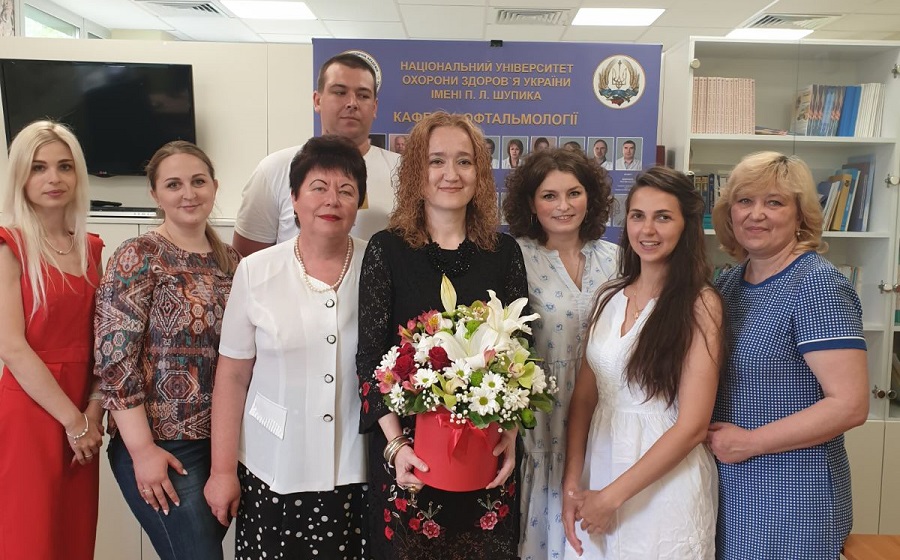 The lectures on the modern views on the etiology, pathogenesis and surgical treatment of cataracts, glaucoma, diseases of the cornea, vitreous, retinal detachment, as well as the choice of the most pathogenetically determined method of microsurgical intervention in this pathology and methods of combating complications of coronavirus infection. The leading place in the cycle was taken by practical classes, in which students consolidated the theoretical knowledge gained in lectures; participation in clinical consultations conducted by the staff of the Department of Ophthalmology of Shupyk National Healthcare University of Ukraine in the medical center "Ochi Clinic" and the universal clinic "Oberig", training and practice of microsurgical techniques of basic surgical interventions with surgical microscopes - simulators, assistance with microsurgeons, viewing educational videos of different types of ophthalmic operations. 
All students successfully passed the exam and received a standard certificate. 
The Department of Ophthalmology plans to hold the next cycles of specialization in Ophthalmology and Pediatric Ophthalmology from January 10 to June 20, 2022.