During the summer period June 10–12, 2021 in Las Vegas (USA), the Department of General and Emergency Surgery (Head of the Department – Doctor of Medical Sciences, Professor V.V. Kryzhevsky) of our University took part in the 37th Congress of the American Society of Bariatric and Metabolic Surgery (ASMBS), which took place in a virtual field.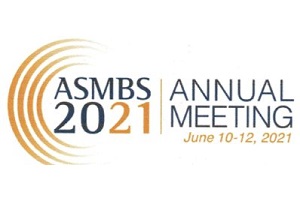 ASMBS is a surgical society of bariatric and metabolic surgeons from all US states and foreign members. ASMBS's mission is to bring together surgeons and other professionals to establish universal standards of care for patients with chronic obesity-related diseases. Shupуk National Healthсare University of Ukraine was represented by Professor of the Department of General and Emergency Surgery, laureate of the State Prize of Ukraine, member of the International Academy of Medical Sciences Evgeni Kolesnikov, who took part in numerous discussions of various problems in bariatric surgery. Each congress participant received a personal link to connect to all sessions and video materials of the congress.                                                                                              
During the congress, interesting postgraduate training courses for bariatric surgeons were held: Masters of Revision Course; SADI Course: tips and Tricks for Success; GERD: new Evidence, Old Operations, and Procedures for Treatment; masters of Behavior Health for Obese Patients; Nutrition and Obesity; Robotics: the New Paradigm; live Surgeries Course: primary open and laparoscopic surgeries, revisional surgery, endoscopic procedures, robotic surgery, results and complications; COVID19 course.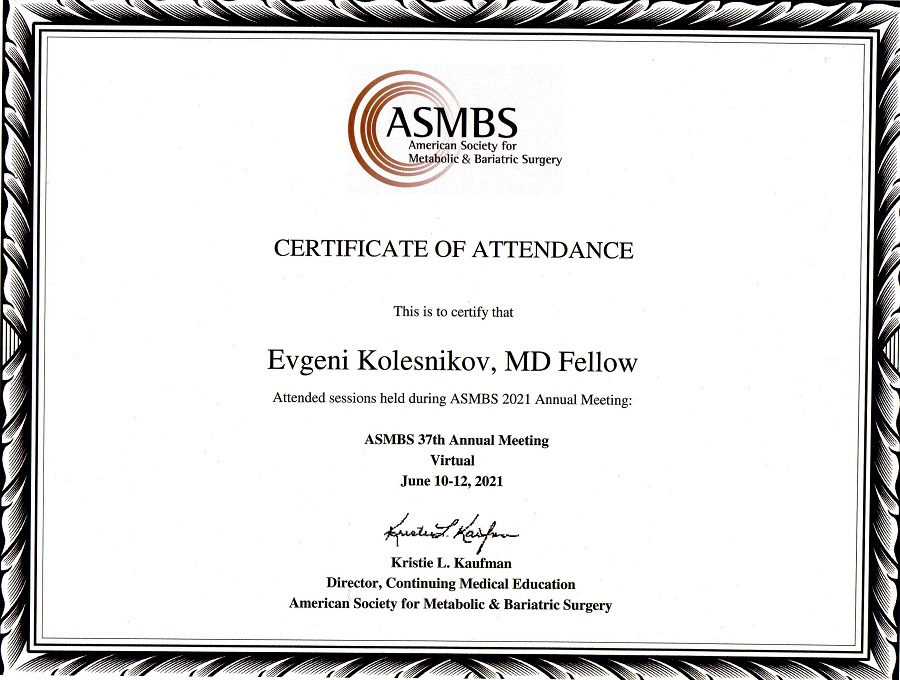 Clinical sessions and speeches of individual surgeons dealt with the following issues: sleeve gastrectomy, technique of performing mini-open and laparoscopic methods, positive and negative aspects of the operation, possible complications and methods of their elimination;  assessing innovation and controversy in bariatric surgery; reoperations in bariatric and metabolic surgery: SADI, BPD and duodenal switch, indications, contraindications, complications and results and other important issues. Video sessions of bariatric surgeries directly from operating rooms attracted special attention of many bariatric surgeons: video broadcast of surgeries – laparoscopic sleeve gastrectomy; conversion of sleeve gastrectomy to SADI operation with one anastomosis, lessons learned and the future of this operation; robot-assisted surgeries and robot-assisted laparoscopic surgeries. Very interesting videos were about reoperations using a robot in patients who did not lose enough weight after bariatric procedures or gained weight in the postoperative period.                                                                                         
Overall, this congress was very interesting and helpful for bariatric and metabolic surgeons. The information and scientific materials obtained during the congress will be used by the staff of the department in the pedagogical process for interns, clinical ordinators, graduate students and doctors in training of the TU program "Surgical Methods of Obesity Treatment".                                                                                                               
ASMBS has determined that AMA PRA Category 1 Credits are awarded for participation in this hybrid virtual congress based on the degree of involvement of the participant in the congress.