From 15 Oct 2021 to 16 Oct 2021 scientific - pedagogical staff of the Department of Orthopedics and Traumatology №2 took part in the 2nd International Conference "Advanced methods of treatment of pathology of the hip, knee and shoulder joints" in Kharkiv.
The two-day event included symposia and sessions on innovative approaches to the treatment of large joint pathology, from reconstructive surgery to revision arthroplasty, discussion of complex cases related to arthroplasty complications, diagnosis and treatment of peripheral prosthetic infections, and Ukrainian experts. A feature of this year's conference was the inclusion in the program of treatment of pathologies of the shoulder joint, conducting practical workshops with the possibility of personal communication with world-class teachers on a number of issues of arthroplasty of large joints. The conference was organized by the Institute of Pathology of the Spine and Joints prof. MI Sytenko National Academy of Medical Sciences of Ukraine, Ukrainian Association of Orthopedic Traumatologists in cooperation with the European Hip Society (EHS) and with the support of the European Federation of Orthopedic Societies (EFORT).
The speakers were Professor Dr.Sc. Ankin Mykola ("Approaches to surgical treatment of periprosthetic hip fractures") and Associate Professor Ph.D. Petryk Taras ("Revision knee arthroplasty for aseptic instability, treatment advice").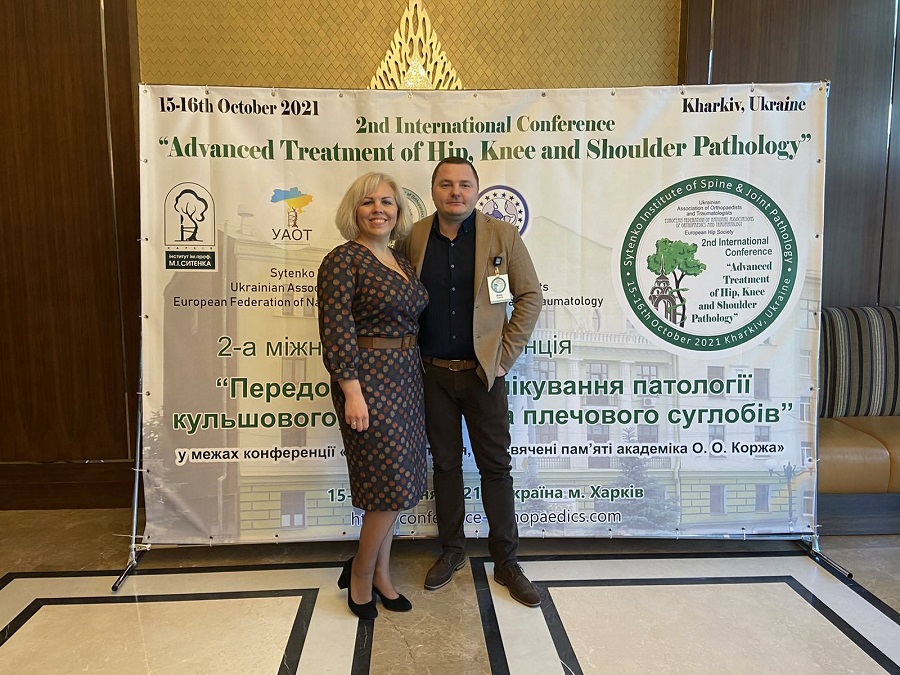 The agenda was the session "Best Reports". Abstracts that met all relevant requirements were reviewed by a panel of experts. On behalf of the Department of Orthopedics and Traumatology №2 made a graduate student of the 2nd year of study Dudar Sergii with a report in English on "Risk factors for femoral neck fractures in patients with chronic kidney disease" and got third place.