From 1 to 15 June 2021 at the Department of Surgery and Vascular Surgery Shupyk National Healthcare University of Ukraine (Head of the Department — Professor S. Savoliuk) for the first time passed a new cycle of thematic improvement — Ultrasound in phlebology.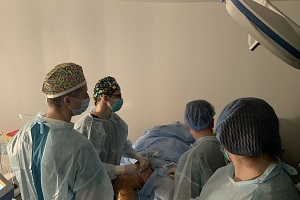 The thematic plan of the cycle, its theoretical and practical components are designed for general surgeons who plan to perform or already perform minimally invasive operations for varicose veins of the lower extremities, phlebologists and ultrasound doctors. 
The main priority of the cycle curriculum is the formation of a safe surgical strategy when planning and performing minimally invasive (puncture and endovenous) operations for varicose veins of the lower extremities, including its complicated forms and comorbid clinical situations, which will ensure postoperative course without complications. 
The main emphasis in the theoretical and practical program of the cycle is the acquisition of knowledge and practical skills on ultrasound basics of surgical anatomy of the superficial and deep venous system, features of preoperative examination of patients to determine clinical features and preoperative planning of the required volume and methods of minimally invasive intervention, ultrasonic intraoperative findings of endovenous interventions (radiofrequency ablation, laser coagulation, electrowelding obliteration) and sclerotherapy, moments of positioning of endovenous instruments and performance of operations.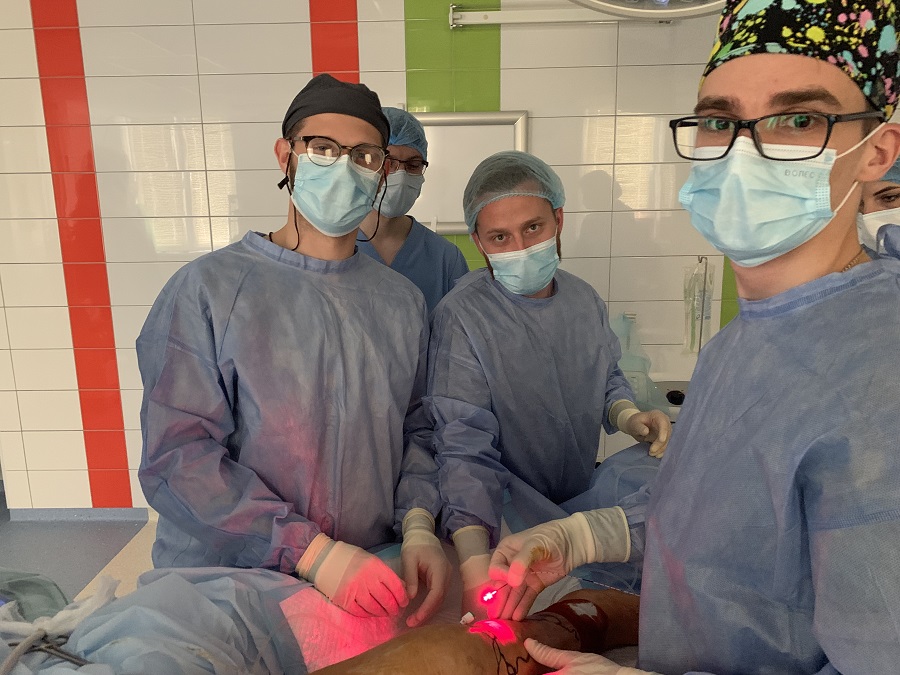 Training during the cycle of thematic improvement is built in the format of direct participation of students in the stages of preoperative examination and mapping, in the operating room with participation as an assistant, including performing certain stages of surgery, and in postoperative monitoring of patients with different terms after interventions.  
Practically oriented training, participation in surgical interventions and clinical examinations at all stages of patient care arouses lively interest and interest in the program of the cycle of doctors from specialized surgical departments of different medical institutions.