On July 27, the Conference of the School of Infusion Therapy "Simply about the Complex" was held at MNPO Mariupol regional intensive care hospital Professor of the Department of Anesthesiology and Intensive Care of Shupyk National Healthcare University of  Ukraine Oleksandr Halushko took part in the conference and gave lectures.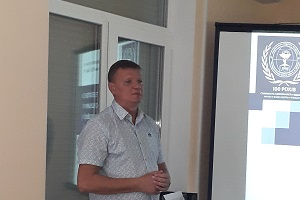 In the first lecture "Long-COVID: an unexpected disease with unknown treatment" the speaker highlighted the problems of diagnosis and intensive care of patients in the post-covid period. Professor Halushko devoted the second report to the analysis of modern approaches to the treatment of patients with endogenous intoxication and microcirculation disorders syndrome. 
The Regional School of infusion therapy "Simply about the Complex" was launched in Donetsk region to provide methodological assistance to anesthesiologists, surgeons, internists, neurologists, family doctors, and other specialists in mastering modern infusion therapy principles.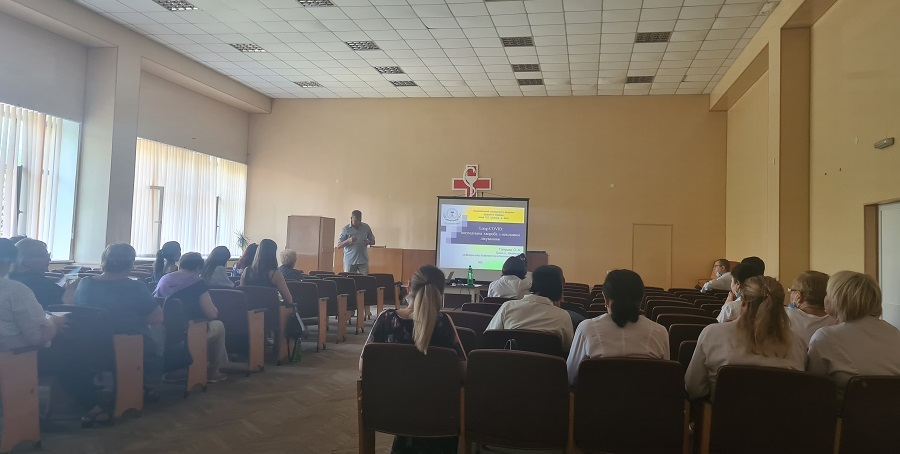 At the end of the conference, all participants expressed their gratitude for the opportunity to communicate directly with the lecturer, and Oleksandr Halushko invited students to continue the process of continuous training at thematic improvement cycles and conferences held by the Departments of  Shupyk National Healthcare University of  Ukraine.