The organizers of the XIV Congress of Oncologists and Radiologists of Ukraine, the Association of Oncologists of Ukraine invited the Department of Oncology of Shupyk National Healthcare University of Ukraine to take an active part in the round table of heads, heads of oncology departments of higher educational medical institutions of undergraduate and postgraduate education. The round table considered the problems of the educational process in the training of specialists in the specialty "Oncology".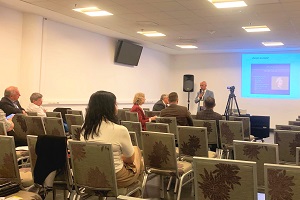 On October 1, according to the congress program, a round table meeting was held in the ALTIUS section hall at 4:00 p.m. The moderator of the round table was the head of the Department of Oncology of the Shupyk National Healthcare University of Ukraine, Doctor of Medical Sciences, Professor Prokip Gordiichuk. The meeting was attended by representatives of 14 departments of oncology (out of 18 guests). The main issues considered were: organization of the educational process taking into account modern challenges; tasks and prospects of teaching the course "Oncology" and continuous professional development of doctors of oncology specialties; publishing activity of NPP, problems and ways of its solution. After reasoned speeches and discussions on the results of the round table, the participants made a decision and voted for the proposals, which were later included in the resolution of the congress.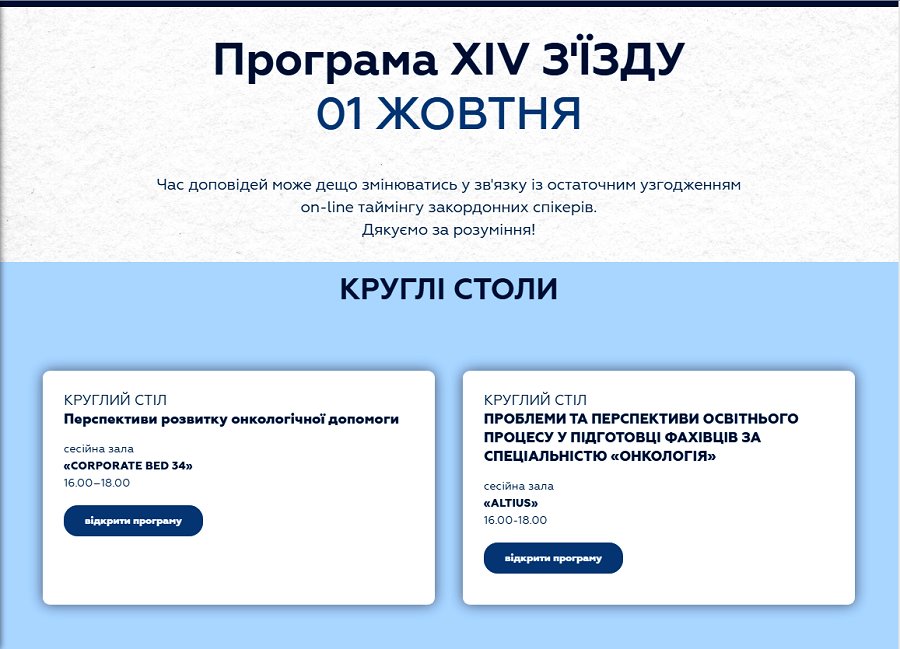 Given the growing morbidity and mortality from malignant neoplasms in Ukraine and in the world as a whole, the rapid development of diagnostic and therapeutic oncological technologies, advances in molecular genetic biology of tumors - there is an urgent need to form highly professional, competent oncologists.   To provide medicine with such personnel it is necessary:
1) return to the List of specialties of internship training specialty "Clinical Oncology", which is the basis for the training of a competent oncologist;
2) increase the number of hours and duration of the oncology course to 120 hours (lectures, seminars, practical classes), to prepare students in institutions of higher medical education in order to form the necessary level of basic knowledge;
3) increase the duration of specialization courses in "Oncosurgery" and "Oncogynecology" up to one year after the internship in the specialties "Surgery" and "Obstetrics and Gynecology";
4) to improve the plan and program of training in the internship in the specialty "Clinical Oncology" and to appoint the responsible Shupyk National Healthcare University of Ukraine.

The participants of the round table hope that the submitted proposals will be considered by the central executive bodies.