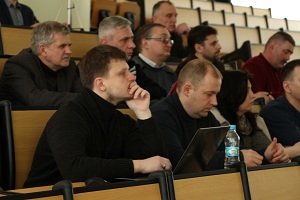 On the 22nd of March there was a formal opening session of the Ukrainian's first ever thematic advanced training course "Public Health in Ukraine: Development Strategy".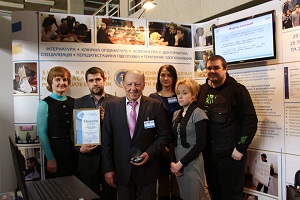 In March, 16th-18th NMAPE took part in the 8th International Exhibition "Modern Educational Institutions" which was held in Kyiv Palace of Children and Youth.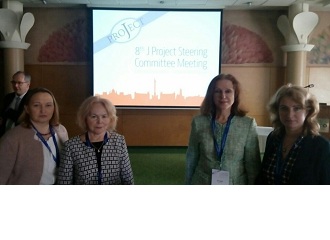 The members of the Department of Paediatric Infectious Diseases and Paediatric Immunology took part in the managing committee meeting of the Central and Eastern European Academic Project "J-Project" which was held in March, 1st-3rd, 2017 in Budapest (Hungary).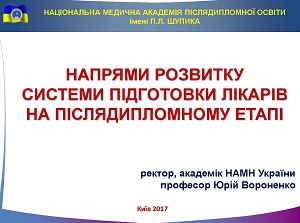 In February, 14th, 2017 the Committee of Verkhovna Rada of Ukraine on health care issues held a round-table meeting on the subject: "The Status and Perspectives of Medical Education in Ukraine".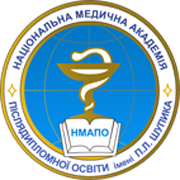 In January, 2017 Shupyk National Medical Academy of Postgraduate Education took the fourth place in rating of higher educational institutions and scientific research institutes of Ukraine. Thus, since September, 2016 the staff members of the Academy have increased the Hirsch index from 47 to 63 and the rating position has raised from 10 to 4.
On the 7th of February, 2017 a regular session of permanent commission of NMAPE Academic Board on International Relations took place at the Academy.