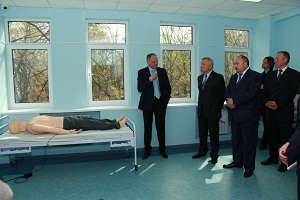 On April 17, 2018 there was a formal opening of the Simulation Training Center at NMAPE. The ceremony was attended by Rector Academician of NAMS of Ukraine Yuriy Voronenko, First Vice-Rector Corresponding Member of NAMS of Ukraine Yuriy Vdovychenko, Vice-Rector for Education Full Professor Oleksandr Tolstanov, Vice-Rector for Maintenance and Supply Yuriy Sokhan, deans of faculties and directors of scientific training institutes, members of structural divisions of the Academy, as well as representatives of international providers of medical devices Olympus, Laerdal, CIA, which assisted in equipping the Center.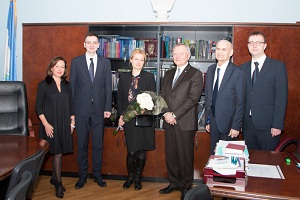 The Professors of one of the oldest and most famous universities in Europe, the Jagiellonian University, arrived at Shupyk National Medical Academy of Postgraduate Education on a working visit.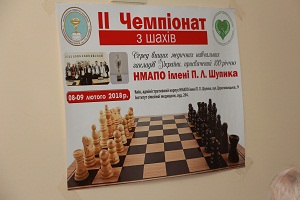 On February 8, 2018, the opening of the Second Speed Chess Championship among the medical institutions of higher education of Ukraine was held at NMAPE.
The competition was dedicated to the 100th anniversary of the foundation of the Academy.

On April 25-27, 2018 in the Exhibition Center "KyivExpoPlaza" will be held the main event of healthcare industry in Ukraine  –  IX International Medical Forum "Medicine Innovations – the Nation's Health".
The Forum is a large-scale international business platform that brings together scientists, doctors of various specialties, investors, manufacturers and distributors of medical and laboratory equipment, developers of new technologies, software products, tools, medical products, pharmaceutical products and gives a clear idea of achievements and development trends of the global and domestic medicine. 
On December, 12 a delegation from the USA visited Shupyk NMAPE.  The delegation included:  Professor Boris Lushniak (Rear Admiral retired, Dean of School of Public Health, University of Maryland), Professor Danylo Grigorchuk (the University of Illinois at Chicago) and Oleksandr Zvinchuk, coordinator of Ukrainian-American cooperation.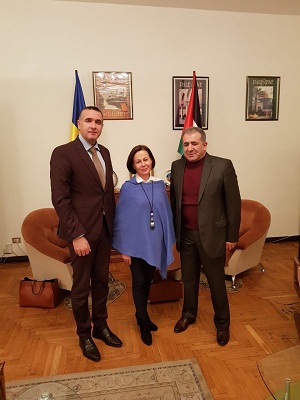 At the beginning of December the Vice-Rector for International Cooperation and Foreign Students Research & Training, Professor Olesya Hulchiy and the Acting Chief of International Department, Associate Professor, Dr. Rami Abu Shamsieh visited the embassy of Palestine to Ukraine by the invitation of the Ambassador Extraordinary and Plenipotentiary Dr. Mohammed Qasem Assad Alassad.